SensaCalm specializes in the manufacturing and selling of high quality, therapeutic weighted blankets and other weighted items. Aside from weighted blankets, SensaCalm offers a large variety of sensory products including weighted vests and belts, scented lotions and soaps, ID bracelets, and more. All of our products are hand-picked, ensuring only the very best selection. We understand what it's like loving someone with sensory needs, and we want to help make life less stressful and more restful for the whole family. 
OUR BRAND PROMISE
SensaCalm works to raise awareness and alleviate the challenges of anxiey and insomnia caused by neurological disorders that affect millions globally.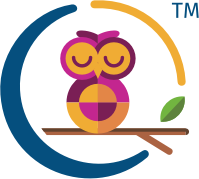 Donna Chambers – Owner, Founder
I am a mom to three adult children, Nana to two delightful grandsons and one beautiful granddaughter. As an adult with ADD, I struggled to find where I fit in the job world until SensaCalm was born. I was blessed and continue to be blessed by all the people that have made SensaCalm what it is today. It has definitely been a team effort, and a ministry of love.
SensaCalm is proud to support work at home parents and grandparents, while making a product for people with sensory needs. We grew bigger than we ever imagined possible, all owed to the people that put their trust in us.
Every letter, every email, and every testimony you send lifts our spirits and rededicates our efforts to doing the best job we can for you. Please don't stop sending them. Know that no matter who you are, where you are, or what you have done…..we all have the same capacity for success inside of us.
Warmest Regards,
Donna

Elaine Moore-Essary – Marketing Manager
Elaine came on board in May 2013 as a Customer Service Rep. Having insomnia and a child who had problems sleeping, she can relate to many of our customers. In 2016 Elaine received a new job title of Marketing representative for SensaCalm and is enjoying reaching out to individuals and facilities who want more information on our weighted products.
Elaine's family and friends are her top priority, she has one daughter Dr. Brittany E. Myers, an adorable grandson Abram and a beautiful granddaughter Abby Elise.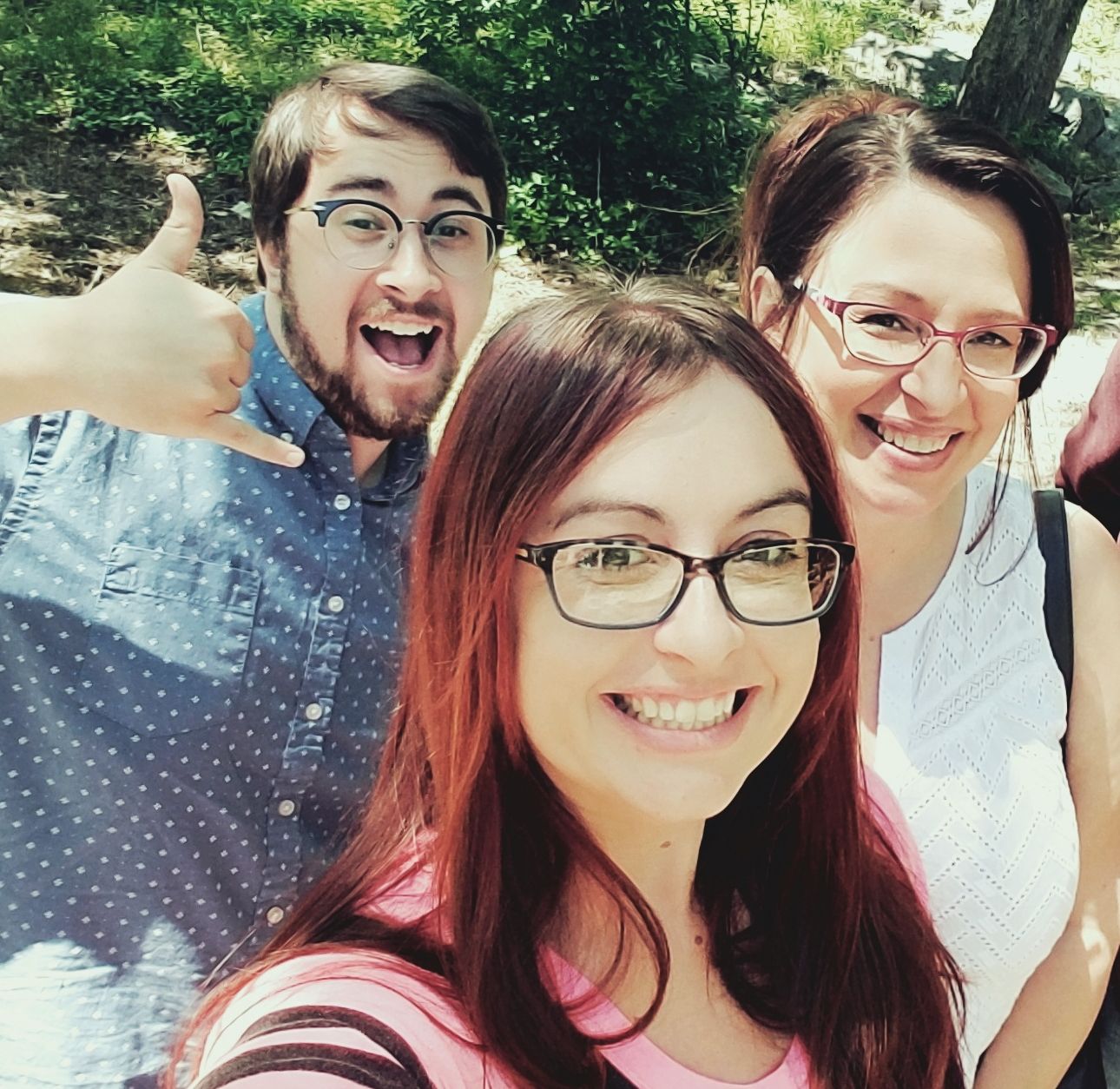 Sarah – General Manager
Sarah is Donna's daughter. She is the order assignor, keeps up with inventory, helps out at conferences/events when possible and general problem solver for everyone including seamstress's, office/shipping staff and customers,  and mom's right hand woman, of course. ;-)  While customer service will always be special to her she finds her purpose in having a hand in everything around the building.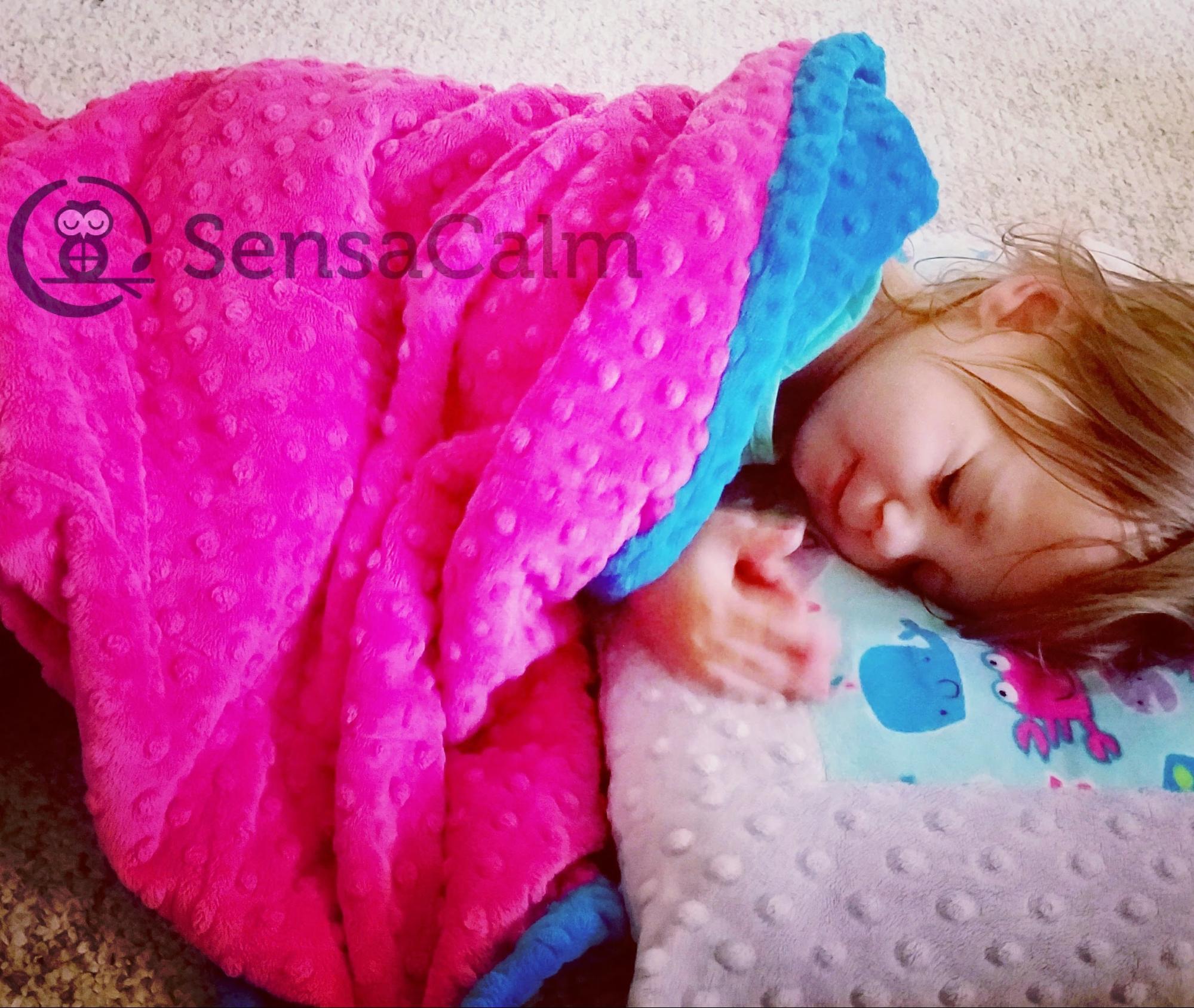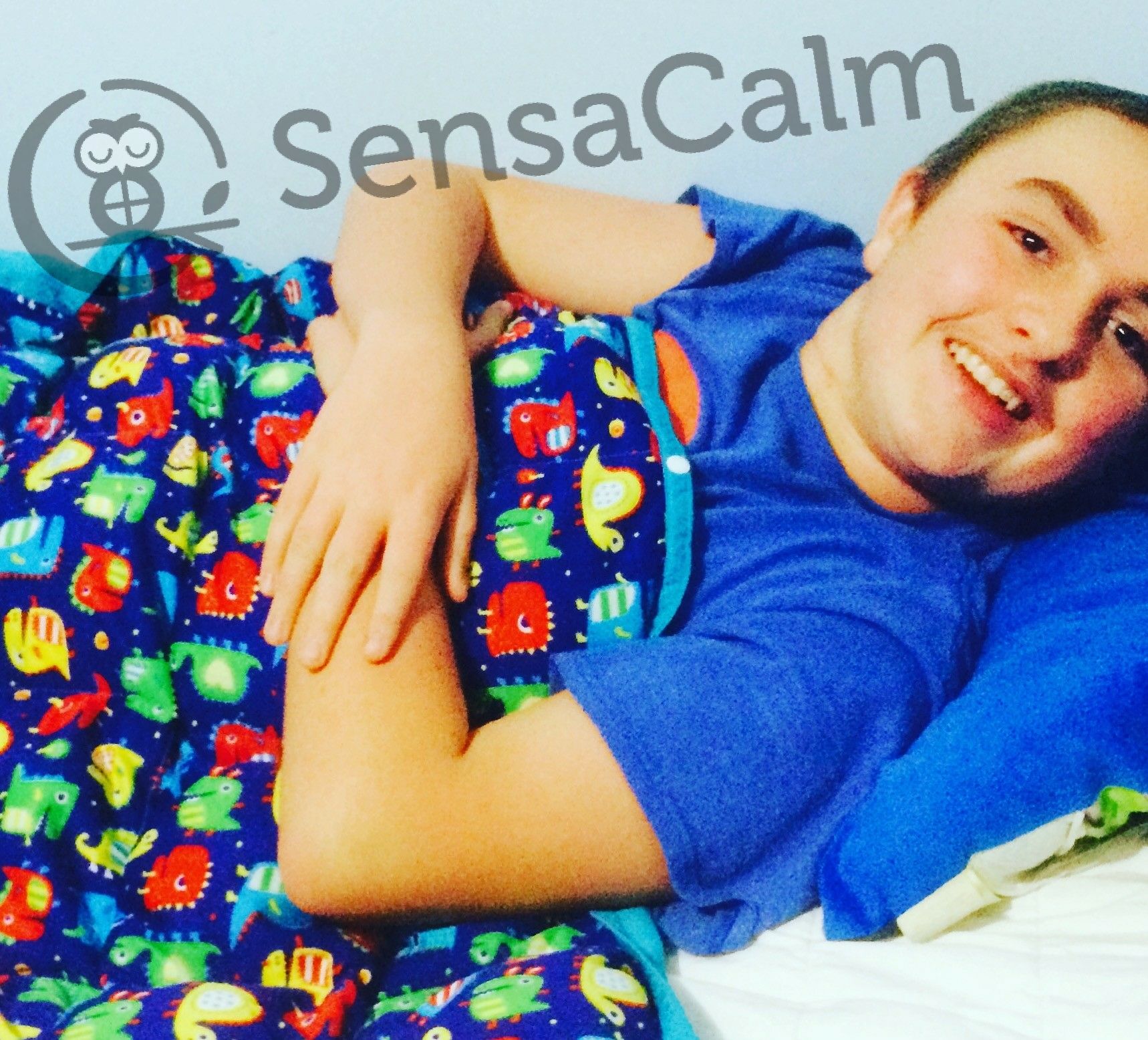 Sarah has 2 children. David who is 14, has classic autism and is non-verbal;  and a toddler , Stella age 2, who was a micro-preemie born 3 months early. Both of her children use the weighted blankets and she has found a great success with them. Sarah has a lot of experience in the special needs community, she started a special needs t-ball team in her town, is working on a special needs bowling league,  and occasionally volunteers at the local Autism Center. As you will see on our social media accounts, which she also does, Sarah occasionally brings her children to work and has found that working in a family friendly company has helped her tremendously while having special needs children.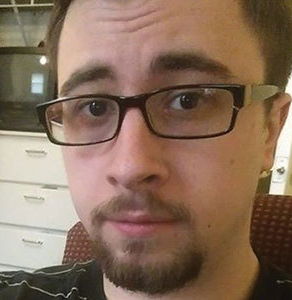 Bradley - Web & Media Manager
Bradley is Donna's son and does a little bit of everything at Sensacalm. Between managing stock on the website, taking product photos, and random graphic design jobs he has no trouble staying busy and being an asset for the company. Brad likes taking long walks on the beach, going for a nice run, and playing guitar.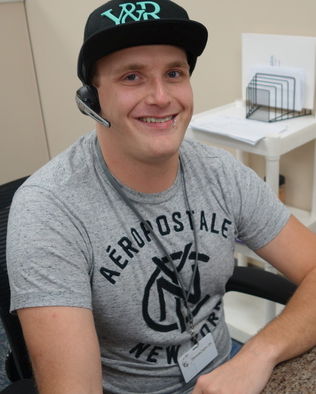 Cody – Customer Service Specialist
Cody is Donna's nephew and has joined the SensaCalm team as a Customer Service Specialist. Being a caregiver for children with special needs in the past, has given him a lot of knowledge in working with people who have disabilities. Cody is passionate in the work that we do and the products that we make. The changes we make in the lives of our customers and their families are what keep him going. He may not always know the answer, but will do all he can to find it for you. Cody is always keeping the best interest of our customers and their families in mind.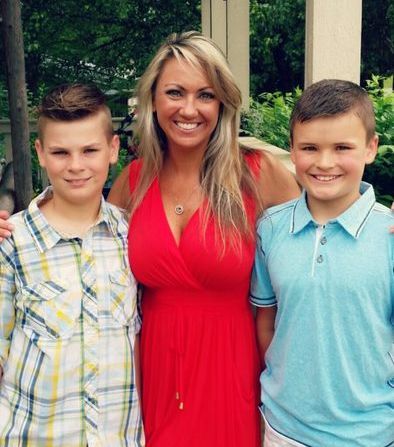 Robyn Cress - Bookkeeper/Office Manager
Before joining our team in May 2016, Robyn had a successful career as an accounting professional. She is responsible for the Accounting department and Human Resources at SensaCalm. If you have questions about invoicing or billing, Robyn will be the one to talk to.
Robyn is somewhat new to Tennessee. She moved here from Florida 7 years ago. She has two boys, Aiden and Garrett. Whether it's sporting events or finding fun things to do on the weekends, they are always on the go.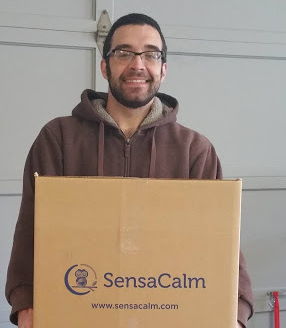 Seth, Shipping Manager
29 year old dude raised in Pikeville, TN living in Redbank, TN.. Worked at Chili's for 7 years and realized I needed a change of pace and a job with a little more impact on the world. I feel like my work at Sensacalm makes a big difference in people's everyday lives. I love videogames and spending time with my girlfriend and our dog. I think that's about it =)
Tim - Quality Control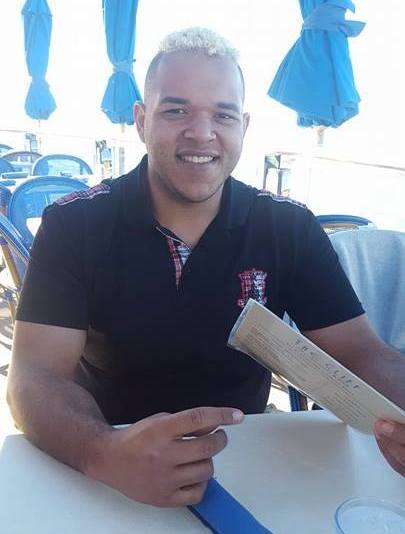 Some of Our Talented Sewing Team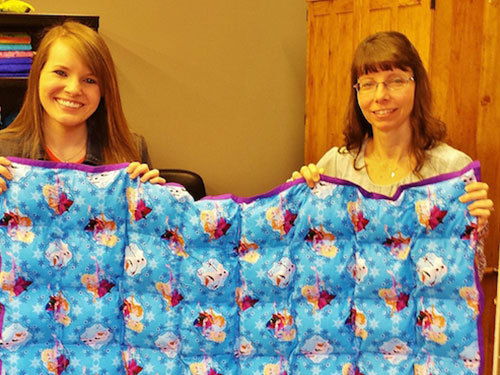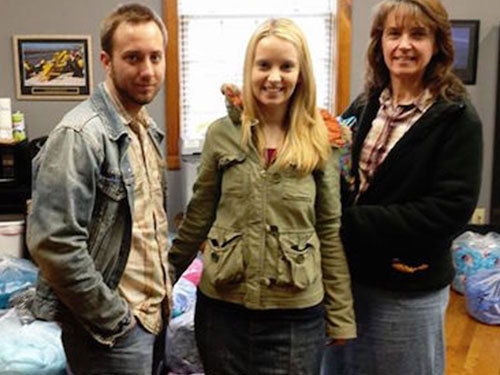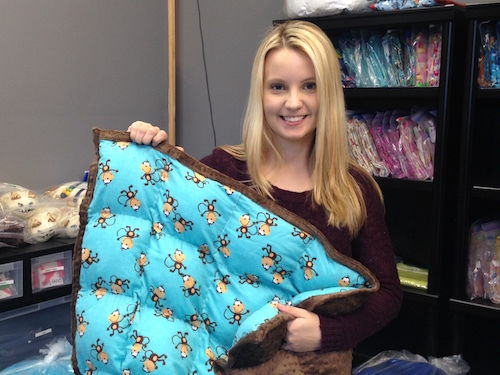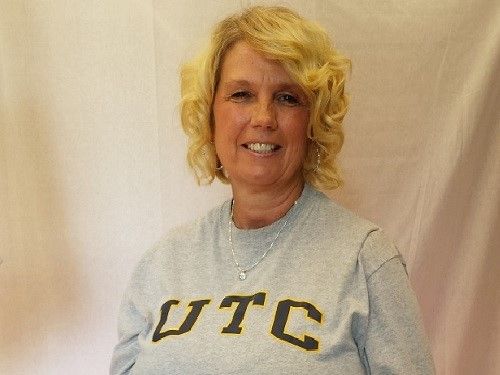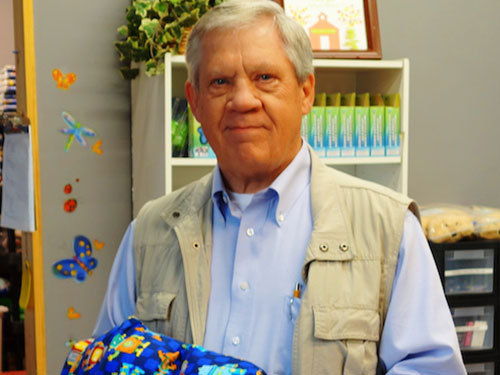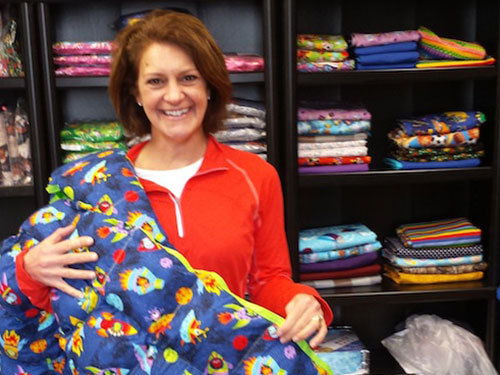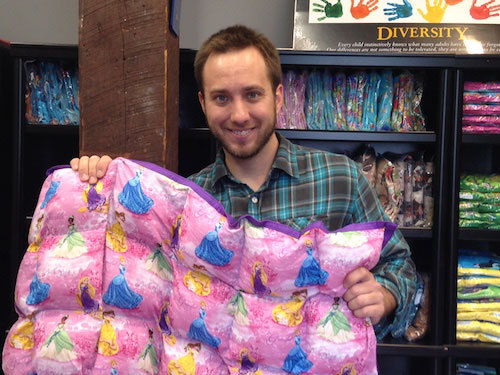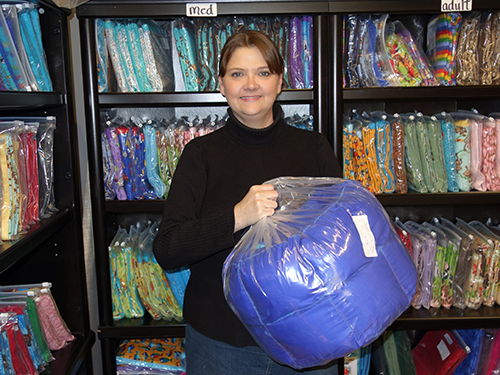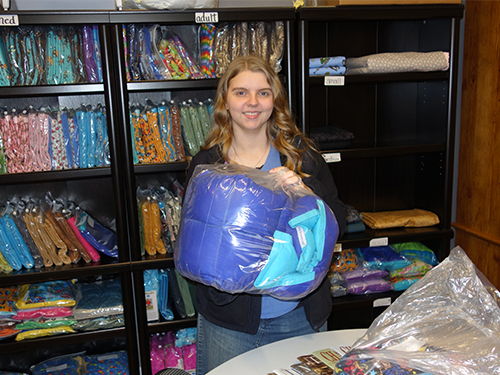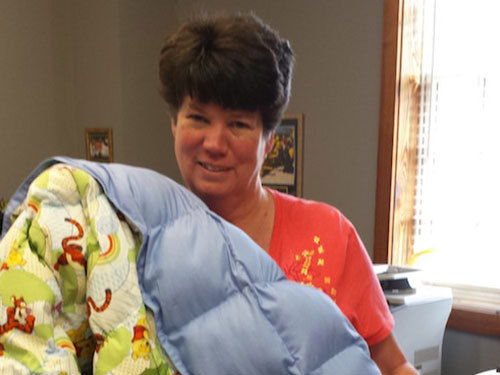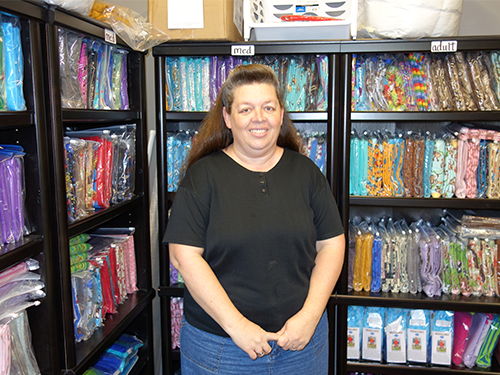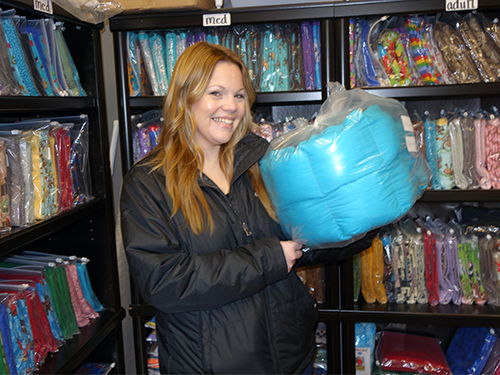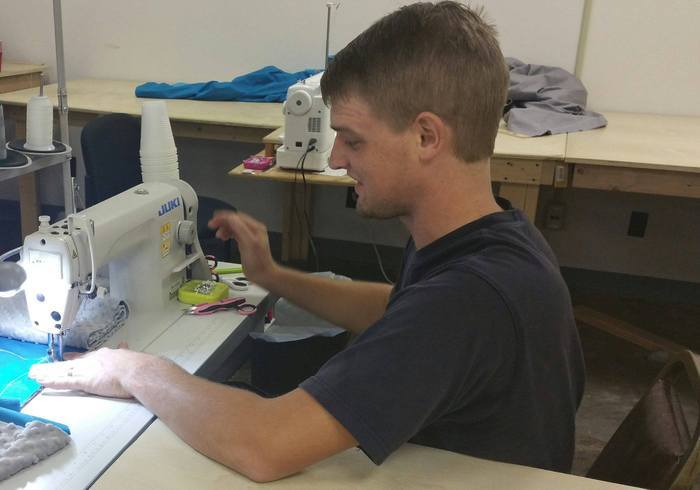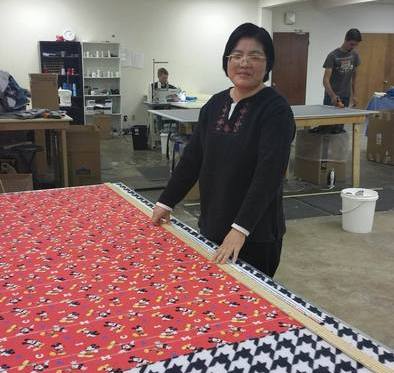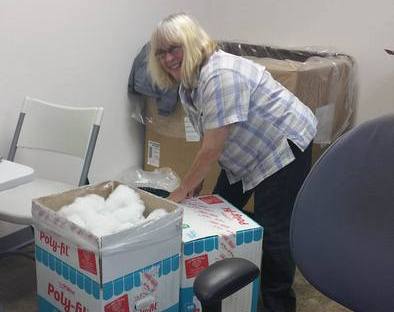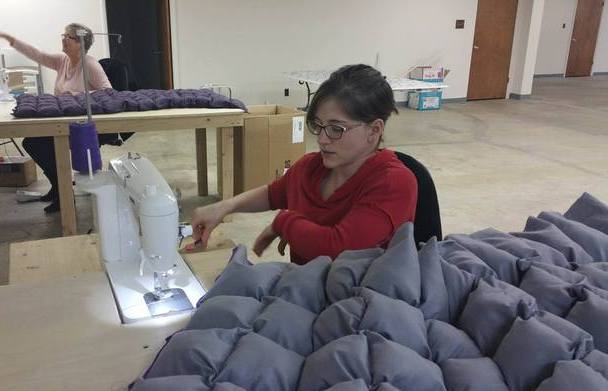 Prior to 2008, Donna Chambers had never heard of a weighted blanket. It wasn't until her grandson, David, was diagnosed with Autism that she learned about these therapy blankets and their many benefits. After an acquaintance suggested getting David a weighted blanket to help him sleep better, Donna started to look for the perfect blanket. Frustrated over the quality and lack of affordability of the blankets she found, Donna decided to make one herself. With help from her friend, Carol Kittle, the two made a pattern, and through trial and error, created their first weighted blanket in the quilting room of their church.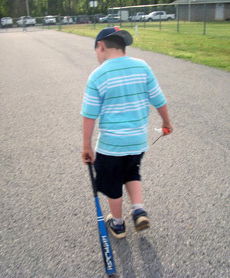 When Donna noticed how effective the weighted blanket was for David, she decided to make more affordable weighted blankets to help others. Within months her blankets became so popular that Donna started contracting local seamstresses to work for her, and she opened her first online store: Affordable Weighted Blankets. The business originally operated out of Donna's home before briefly moving to a small apartment unit. By June 2009 the business finally found its home in a warehouse in the historic neighborhood of St. Elmo, TN. While the seamstresses continued to work from home, Affordable Weighted Blankets had a permanent office space and warehouse storage.
For the next few years, Affordable Weighted Blankets continued to run out of the St. Elmo location. Business grew steadily, and the team along with it. Donna contracted more seamstresses, and several new people joined the office to help things run smoothly.
After a while, Donna realized she wanted to take the business in a new direction and offer more variety to her customers. Her goal was to create a one-stop shop for people with sensory needs, and she decided to rename the company to better express that new goal. In September 2011, Affordable Weighted Blankets officially changed its name to SensaCalm, and with the new name came an expanded product line that included weighted vests and belts, sensory products such as soaps and lotions, safety gear, ID bracelets, and more.
Since 2011, SensaCalm has continued to grow. A few dozen orders a month has turned into a few hundred. The number of contracted seamstresses has tripled. And the demand for weighted blankets and other sensory items has never been higher. To keep up with these changes, the company underwent a rebranding process in 2014 that included a new logo, updated print materials, further expansion of the product line, and a revamped online store. The goal of this process was to uphold SensaCalm's mission of providing high-quality weighted blankets and related sensory products to children and adults in need, insuring them and their families less stress, more rest, and a higher quality of life.
David when we started in 2008.